Macedonian government to remove some of the controversial 'Skopje 2014' monuments – reports
The government of the Republic of Macedonia is to remove some of the monuments erected in the capital as part of the "Skopje 2014" project, according to reports saying that the decision was taken by a special committee at the ministry of culture.
The "Skopje 2014" project, initiated by the former government that was headed by Nikola Gruevski, was massively controversial not only because of aesthetic issues and allegations of conscripting figures from other countries' history, but also because of the price tag. Reports in 2016 said that the project had run up spending estimated at 600 million euro to 800 million euro.
The decision to remove some of the monuments was taken on the grounds that they were put up in violation of Macedonia's constitution, which says that decisions on putting up statues must be taken by parliament, not the executive.
The monuments to be removed include one to Andon "Kyoseto" Yanev and another to Mother Teresa.
Decisions on the fate of the monuments to Alexander and Philip and the "Porta Macedonia" would follow, the head of the culture ministry's committee Miroslav Gurchev said.
He said that the constitution had been violated "and we will have to make a decision very quickly".
The "Skopje 2014" project began in 2009 and brought a complete transformation to the centre of Macedonia's capital. The cluster of monuments to heroes from antiquity includes a 13-metre-high depiction of Alexander Makedonski, put up in 2011 and costing 10 million euro.
The project has run up costs far exceeding the estimated 75 million euro initially announced by Gruevski.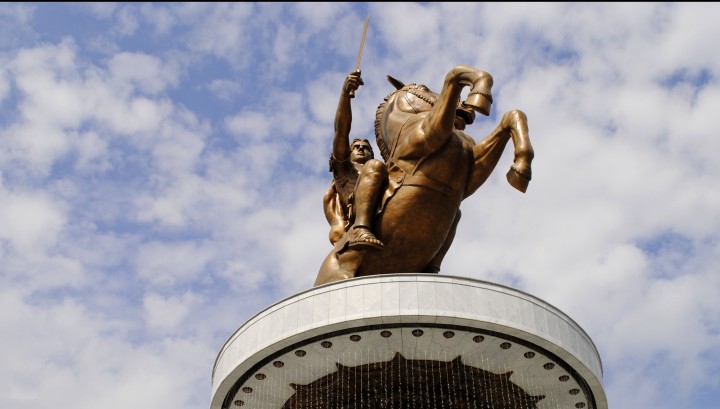 (Main photo, of the Tsar Samuil statue, which reportedly cost 1.5 million euro: Dalco26)
Comments
comments