Tributes pour in for Bulgaria's late president Zhelev
Members of Parliament held a minute of silence on January 30 after the announcement of the death at the age of 79 of Zhelyu Zhelev, the country's first democratically-elected president, who was head of state from 1990 to 1997.
National Assembly Speaker Tsetska Tsacheva said that Zhelev's statesmanlike conduct would always be associated with the beginning of the democratic processes in Bulgaria. He was a model of civic and intellectual dignity, uncompromising devotion to freedom and democracy, she said.
Zhelev's contribution to democratic progress and Bulgaria's European path will always be remembered and honoured by society, Tsacheva said.
President Rossen Plevneliev said that the death of Zhelev was a heavy loss for Bulgaria and the world democratic community.
In a letter of condolences to Zhelev's family, Plevneliev said that Zhelev's life and work had set a direction that the country continued to follow today, walking more confidently on the only possible path open to Bulgarians, to build a European-style democracy, for human rights and freedoms.
"We will remember Dr Zhelev for his indomitable fighting spirit in defence of the values of democracy and humanism," Plevneliev said.
The first democratically-elected president of Bulgaria is a symbol of peaceful transition, tolerance and the quest for national consensus, "for all of us, as Bulgarians and Europeans, to have a decent future," Plevneliev said.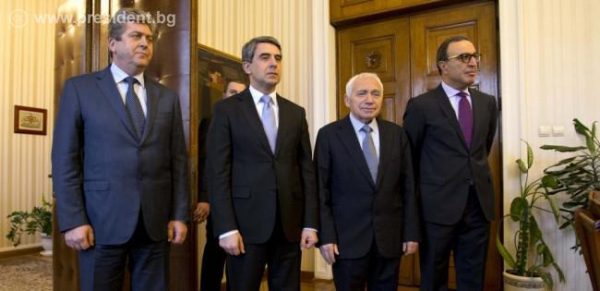 Bulgarian Prime Minister Boiko Borissov said that he shared the grief of the Bulgarian people at the death of Zhelev. The government and the presidency would prepare a state funeral for the former president, Borissov said.
Bulgaria's European Commissioner, EC vice president Kristalina Georgieva said that Zhelev would remain in the history of Bulgaria not only as its first democratically-elected president but as a man who always spoke the truth.
Former president Petar Stoyanov, Zhelev's successor as head of state from 1997 to 2002, said that Zhelev would remain in the recent history of Bulgaria not only as the first democratically-elected head of state, but also because of his unflinching defence of Bulgaria's desire to return to the family of European nations.
"Bulgarian citizens will remember him for his book Fascism, which at the time of communist censorship and intellectual oppression, inspired the hopes of Bulgarian intelligentsia and the Bulgarian society, but also by his purely human virtues."
Zhelev was famously honest and never thought of personal gain. He would remain in the memory of generations because of his firm stance on protecting democratic values, the rule of law and the rights of Bulgarian citizens, Stoyanov said.
Georgi Purvanov, Bulgaria's president from January 2002 to January 2012, said that with the death of Zhelev, Bulgaria had lost one of its brightest champions and leaders.
Zhelev had been one of the first who dared to oppose the previous system and his book and political actions meant a deserved place for him among the emblematic figures of dissidence in Eastern Europe, Purvanov said.
As head of state, first elected in direct democratic elections, his name is inextricably linked to the first years of the democratic changes in Bulgaria, Purvanov said, praising Zhelev's integrity, political courage and determination to defend his stances, even when they conficted with the supporting political status quo. Zhelev deservedly had won an international reputation, "he was warmly and respectfully accepted in the West and the East, and here in the Balkans".
Zhelev remained in the minds of the majority of Bulgarians as an honest and humble person, not tempted by earthly power and living like the people, without luxury and privileges, Purvanov said..
Radan Kanev, co-leader of the parliamentary group of the Reformist Bloc, a partner in Bulgaria's current centre-right coalition cabinet, said that Zhelev would go down in history as one of the people thanks to whom the country had not strayed from the path of democracy.
Mihail Mikov, leader of the opposition Bulgarian Socialist Party, said that Zhelev was a political leader who had been actively involved in the transition. Mikov said that even though he could not always share Zhelev's political views, "he was an honourable man who wanted a better future for Bulgaria".
Lyutvi Mestan, leader of the opposition Movement for Rights and Freedoms, said that though Zhelev had been the founder and leader of the Union of Democratic Forces (the anti-communist front that was a decisive political force in the early years of the transition to democracy), as head of state Zhelev had been "president of all Bulgarians" and a real unifier of the nation.
(Main photo via the Facebook page of 25 Years Free Bulgaria)
Comments
comments