Bulgaria's anti-government protests, day 10: photo gallery
The evening of June 23 2013 saw the 10th day of a turnout of many thousands of people to parade in the streets of Sofia to demand the resignation of the Bulgarian Socialist Party government and a new electoral system.
The protest passed peacefully, with police occasionally stopping and questioning those suspected of seeking to create disruptions.
Creativity was in evidence in the multiplicity of posters, some familiar, some new, heaping scorn on the BSP and the parties associated with the post-May government, the Movement for Rights and Freedoms and Ataka.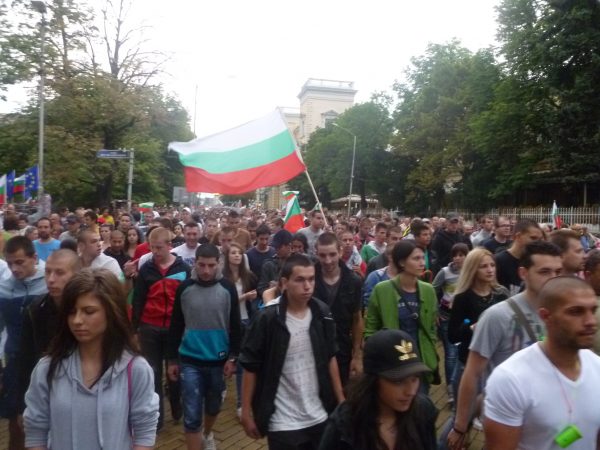 (All photos: Clive Leviev-Sawyer, The Sofia Globe)
Comments
comments