Bulgarian President Radev slams cancellation of national day Shipka Peak ceremony
Notwithstanding the cancellation of Bulgaria's March 3 national day ceremony on Shipka Peak, President Roumen Radev went to the site, acerbically condemning the cancellation decision that had been made on the recommendation of the national crisis staff against new coronavirus.
The crisis staff has reported that there are no confirmed cases of new coronavirus in Bulgaria, but made the call for the cancellation of the ceremony out of concern for the risks from large public gatherings, especially given the recent sharp increase in type B influenza in the country.
Radev, a frequent critic of the government, described the cancellation of the ceremony on Shipka Peak as a "manipulation".
In remarks laden with sarcasm, he noted that while the Shipka Peak ceremony was cancelled, that morning's commemorations in capital city Sofia had gone ahead.
"Bulgaria made a huge contribution to world medicine yesterday. It managed to isolate two different strains of the coronavirus. It turned out that the Sofia strain was very harmless and there any outdoor activities were allowed, while the Shipka strain proved to be very dangerous," Radev was reported as saying by Bulgarian National Radio.
Radev delivered an address on the peak, amid chill wind, fog and dense cloud, and with an audience of hundreds who had ignored the cancellation of the ceremony.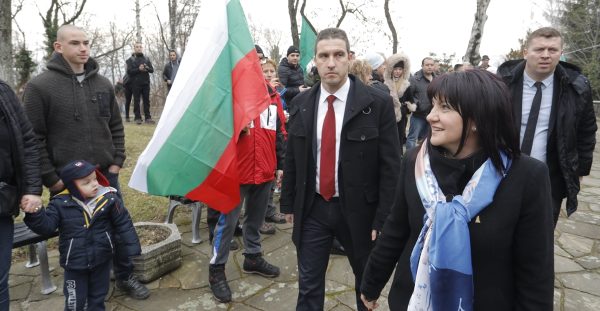 Tsveta Karayancheva, Speaker of the National Assembly and a senior member of Prime Minister Boiko Borissov's GERB party, also went to the peak. She did not stay to listen to Radev's remarks. She said that her visit to Shipka was in her capacity as a private citizen.
(Photo of Karayancheva: parliament.bg; Screenshot of Radev from Bulgarian National Television)
Comments
comments