Plovdiv's Episcopal Basilica, Philippopolis Roman Mosaic Heritage included on Unesco list – Culture Ministry
The candidacy of Plovdiv's Episcopal Basilica and the Roman Mosaic Heritage of Philippopolis has been included in the Unesco Indicative List of Significant Cultural and Natural Objects, Bulgaria's Culture Ministry said.
The ministry said that the decision had been announced in a letter from Mechtild Rössler, director of Unesco's World Heritage Centre, to minister Boil Banov.
"We are grateful for the cooperation and support in the implementation of the Convention for the Protection of the World Cultural and Natural Heritage," Rössler said, according to the ministry statement.
Banov said that the inclusion of the Episcopal Basilica in Plovdiv and the mosaics was a nod to the contribution of Bulgaria and in particular of Plovdiv – one of the oldest cities in Europe – to the preservation of cultural heritage.
The basilica was one of the most impressive monuments in Bulgaria from the Roman era, and this was why the ministry had backed the initiative of Plovdiv municipality and the America for Bulgaria Foundation for it to be included in Unesco's world heritage list.
Plovdiv mayor Ivan Totev said that the news was important not only for Plovdiv but also for Bulgaria.
Bulgaria's ambassador to France, Angel Cholakov, said that the decision was a further recognition of the significance of Bulgaria's cultural heritage, and that with all its strength, Bulgaria would continue to preserve and popularise this heritage "because it speaks of our history and reflects our values".
Cholakov noted that the decision came as Bulgaria held the Presidency of the Council of the European Union and during the European Year of Cultural Heritage.
In 2019, Plovdiv will hold the title of European Capital of Culture.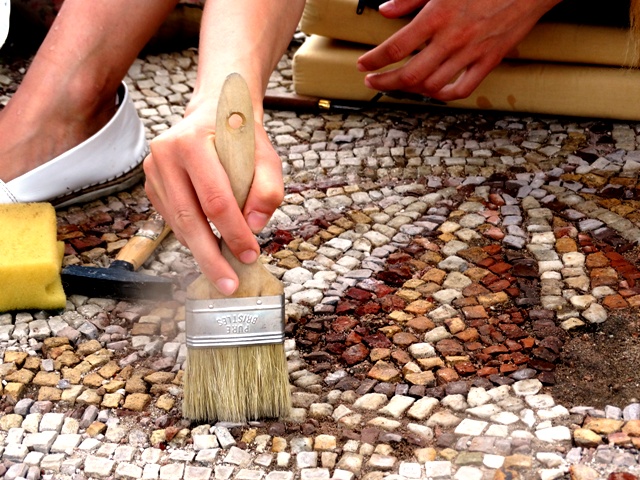 (Photos: podtepeto.com)
Comments
comments