Bulgaria holds state funeral for former president Zhelyu Zhelev
The solemn rituals of a state funeral were held in Sofia's Alexander Nevsky cathedral for former president Zhelyu Zhelev on February 1, which was also a day of national mourning.
Zhelev, head of state from 1990 to 1997, died on January 30 at the age of 79. He was the country's first democratically-elected president and a prominent figure in the pro-democracy movement against communism.
Conducted according to the rites of the Bulgarian Orthodox Church, the ceremony was the first state funeral for a former head of state in Alexander Nevsky cathedral since the death of Tsar Boris III in 1943.
The ceremony took place as grey skies hung over the city, where overnight a layer of snow had fallen. The bells of the landmark cathedral tolled slowly in mourning.
Borne into the cathedral by military pall-bearers, the coffin lay open throughout the funeral, in accordance with Eastern Orthodox Christian custom.
Those in attendance included President Rossen Plevneliev, who delivered a funeral oration, paying tribute to Zhelev's role as a symbol of democracy in Bulgaria, his outreach to other Balkan countries, and Zhelev's personal modesty and honesty.
The state funeral also was attended by the presidents of Albania, Bosnia and Herzegovina, Kosovo and Macedonia.
Bulgarian dignitaries present included former presidents Petar Stoyanov and Georgi Purvanov, European Commission vice-president Kristalina Georgieva, former prime minister and former monarch Simeon Saxe-Coburg, Prime Minister Boiko Borissov and members of his cabinet, Sofia mayor Yordanka Fandukova, leaders of political parties and former prime ministers and cabinet ministers.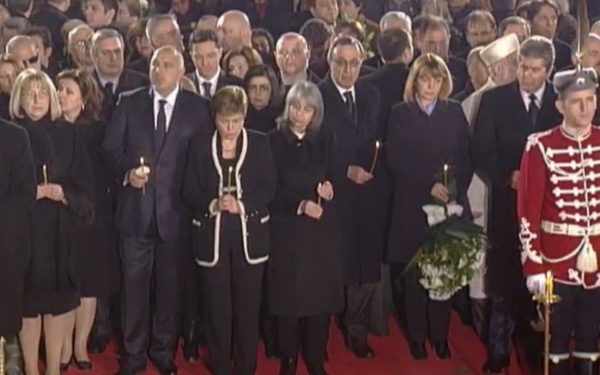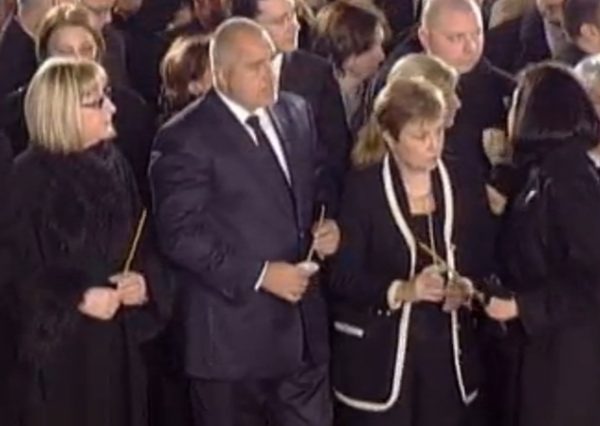 The funeral was presided over by Bulgarian Orthodox Church head Patriarch Neofit. Other religious leaders present included Chief Mufti Mustafa Hadzhi, spiritual leader of Bulgaria's Muslims.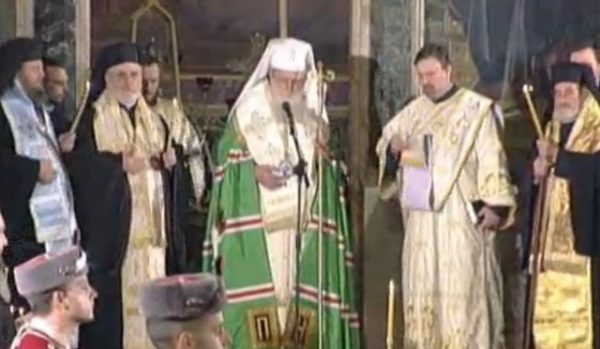 Proceedings were broadcast live on national television channels and radio.
After the end of the funeral service and departure of the dignitaries, security was relaxed to allow hundreds of people in to the cathedral to file past Zhelev's coffin to pay their last respects.
Comments
comments