More than 50 movies at Bulgaria's Kinomania 2012 film festival in Sofia, Plovdiv and Varna
The 26th annual Kinomania Film Festival will take place in Bulgaria's capital city of Sofia from November 8 to 22, in Plovdiv from November 15 to 25 and in the Black Sea city of Varna from November 16 to 25.
This year's Kinomania Film Festival includes between 48 and 55 films in various categories like Children's Movies, Classic pleasures, screening and Culinary Cinema. A special focus of the programme is the French film forum, film festival organisers said.
The venue for the festival in Plovdiv is the Lucky Cinema and in Varna, the Festival Complex.
Director Martin Scorsese's 2011 film Hugo, not previously released in Bulgaria, is among the films being shown at the 2012 Kinomania Film Festival venue, the National Palace of Culture, NDK. "Set in 1930s Paris, an orphan who lives in the walls of a train station is wrapped up in a mystery involving his late father and an automaton," according to the IMDB entry for Scorsese's Hugo. The film won five Oscars, for best art direction, cinematography, sound editing, sound mixing and visual effects, among other awards.
To Rome with Love features Woody Allen as writer, director and star. Also in the cast are Penelope Cruz, Jesse Eisenberg and Alec Baldwin. 'The lives of some visitors and residents of Rome and the romances, adventures and predicaments they get into," according to the IMDB website.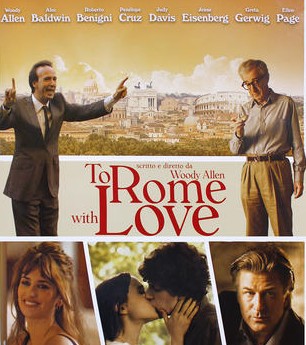 On the Road, based on the eponymous book by Jack Kerouac, is directed by Walter Salles. The 2012 film stars Garrett Hedlund, Sam Riley and Kristen Stewart.
Seven Psychopaths (2012), directed by Martin McDonagh, stars Colin Farrell, Woody Harrelson and Sam Rockwell. "A struggling screenwriter inadvertently becomes entangled in the Los Angeles criminal underworld after his oddball friends kidnap a gangster's beloved Shih Tzu," IMDB says. It won the People's Choice Award at the 2012 Toronto International Film Festival.
Hemingway and Gellhorn (2012) is a drama centered on the romance between Ernest Hemingway and WW2 correspondent Martha Gellhorn, Hemingway's inspiration for For Whom the Bell Tolls and the only woman who ever asked for a divorce from the writer. Clive Owen and Nicole Kidman star. The film won a Primetime Emmy for its musical score.
Hope Springs (2012), starring Meryl Streep and Tommy Lee Jones: "After 30 years of marriage, a middle-aged couple attends an intense, week-long counselling session to work on their relationship," IMDB says.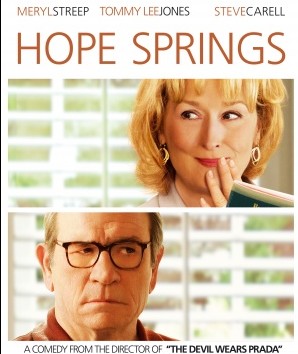 Black Gold (2011), directed by Jean-Jacques Annaud, stars Antonio Banderas, Mark Strong and Freida Pinto. "Set in the 1930s Arab states at the dawn of the oil boom, the story centers on a young Arab prince torn between allegiance to his conservative father and modern, liberal father-in-law."
Director Pyotr Buslov's Vysotsky. Thanks, you're alive (Vysotskiy. Spasibo, chto zhivoy) stars Sergey Bezrukov and Oksana Akinshina in the story of the Russian poet, singer and actor who died in 1980 aged only 42. "This is the story of his last great love as handed down to his son from a family friend," according to IMDB.
Tickets for Kinomania 2012 are on sale at NDK at prices of eight and 10 leva, according to the film festival's website, six leva for students. The festival will open with a showing of the film Balkan Melody, the story of the Mystery of Bulgarian Voices troupe.
More information is available at the Kinomania 2012 website
Comments
comments