Meet Bulgaria's Gerdzhikov caretaker cabinet: CVs
Prime Minister – Ognyan Gerdzhikov (70)
Professor of civil and commercial law at Sofia University, who has a long list of published works in the area of civil, commercial and company jurisprudence. Elected to Parliament on the ticket of Simeon Saxe-Coburg's National Movement for Stability and Progress party in 2001 and again in 2005, he served as Speaker of the 39th National Assembly until he was ousted as Parliament's presiding officer in February 2005.
Deputy Prime Minister for Social Policy and Healthcare Minister – Ilko Semerdzhiev (57)
Former healthcare minister in the Ivan Kostov cabinet in 1999-2001, he was one of the architects of Bulgaria's current healthcare insurance model, serving as the first director of the National Health Insurance Fund. Founded Dom-Zdrave private healthcare insurer in 2003, serving as its executive director for 10 years.
Deputy Prime Minister for Internal Order and Security and Defence Minister – Stefan Yanev (56)
An alumnus of Bulgaria's artillery school and G.S. Rakovski military academy, he has held several department head positions in the Defence Ministry and Nato's Centre of Excellence for Defence against Terrorism in Ankara. He has also served as Bulgaria's military attaché at the embassy to the US.
Deputy Prime Minister for EU Funds – Malina Krumova (40)
Former head of EU operational programme for environment, she briefly served as deputy environment minister in March-May 2013, as part of the Marin Raykov caretaker cabinet. Most recently, she was part of the Council of Ministers administration, tasked with co-ordination of structural and cohesion funds.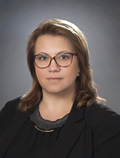 Deputy Prime Minister for Preparations of Bulgaria's Presidency of the Council of the EU in 2018 – Denitsa Zlateva (41)
International secretary of the Bulgarian Socialist Party since 2009 and member of socialist MEP Ivailo Kalfin's team in 2010-2013. She was elected to Parliament on the BSP ticket in 2013, serving as chairperson of the European issues committee and as a permanent member of PACE, but was not returned to the House after the 2014 snap elections.
Interior Minister – Plamen Ouzounov (44)
Graduate of the Interior Ministry Academy, he joined the Interior Ministry's directorate in Plovdiv in 1993 and rose through the ranks to become the directorate chief, with the rank of senior police commissioner. Resigned in 2015, joining the Graduate School of Security and Economics in Plovdiv as a lecturer in criminology.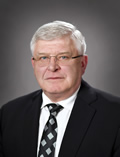 Finance Minister – Kiril Ananiev (61)
Joined the Finance Ministry in 1980 and held a number of expert positions, rising to head of the state expenditures directorate at the ministry. He was deputy finance minister in three different governments from 1998 to 2009, serving as an advisor to former president Georgi Purvanov in 2009-2011 and former prime minister Plamen Oresharski in 2013-2014. He was appointed deputy finance minister in 2014.
Foreign Minister – Radi Naidenov (54)
Joined diplomatic service in 1992 and served as permanent secretary of the Foreign Ministry from 2001 to 2012. Briefly a deputy defence minister in 2001, he became chief of staff to former prime minister Simeon Saxe-Coburg in 2002 and held that position until 2005, when he was appointed ambassador to Austria. Currently Bulgaria's ambassador to Germany since 2012.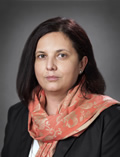 Justice Minister – Maria Pavlova (45)
An alumnus of Paisii Hilendarski Plovdiv University, she became an investigative magistrate with the Sofia directorate of the investigative service in 1998. After a six-year stint as prosecutor with Sofia's district prosecutor's office in 2006-2012, she rejoined the National Investigative Service as an investigative magistrate.
Labour and Social Policy Minister – Gulub Donev (49)
Former interim chief secretary of the Labour and Social Policy Ministry in 2005-2006, he was a member of the supervisory board of the National Social Security Institute in 2007-2009. He was appointed deputy director of the State Reserve agency in 2009 and became deputy labour and social policy minister in 2014, a post he held until his resignation in 2016.
Regional Development Minister – Spas Popnikolov (47)
Graduate of the University of Architecture, Civil Engineering and Geodesy with a degree in transport construction engineering, he worked at the Regional Development Ministry as a state expert in the engineering infrastructure directorate in 2003-2007, before leaving for the private sector, where he owns and manages a consultancy firm that specialises in infrastructure construction.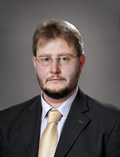 Economy Minister – Teodor Sedlarski (38)
Lecturer in business administration at the Kliment Ohridski Sofia University since 2005 and dean of the business administration faculty of the university since 2015.
Energy Minister – Nikolai Pavlov (41)
Graduate of the University for National and World Economy in Sofia, with a degree in finance, he has held board positions at the electricity utility NEK and thermal power plant Contour Global Maritza Iztok 3 before serving as chief financial officer of state gas company Bulgargaz. He was appointed chief executive director of Bulgargaz in 2016.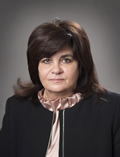 Environment and Waters Minister – Irina Kostova (57)
Has a degree in water and sewerage infrastructure engineering, currently serving as dean of the hydro-technology faculty at the University of Architecture, Civil Engineering and Geodesy in Sofia. Member of managing board of the Bulgarian Waters Association and a consultative council on waters with the Environment Ministry.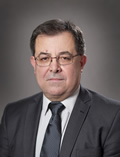 Agriculture and Foods Minister – Hristo Bozoukov (57)
Professor and chairperson of Agricultural Academy in Sofia, he is also the former director of Bulgaria's tobacco institute, where he was a long-time researcher before being appointed to managerial positions.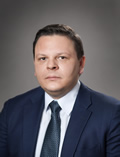 Transport, Information Technologies and Communications Minister – Hristo Alexiev (36)
Joined the Transport Ministry in 2005 as expert in the minister's political cabinet and was appointed to the managing board of the State Company for Rail Infrastructure in 2007, where he was most recently deputy director-general and chairperson of the managing board.
Education Minister – Nikolai Denkov (54)
Has a PhD in chemistry and served as dean of the chemical engineering faculty of Kliment Ohridski Sofia University in 2008-2015. He was appointed deputy education minister in charge of operational programme for science and education, but resigned in 2016 over policy disagreements with education minister Meglena Kouneva.
Culture Minister – Rashko Mladenov (69)
Drama and cinema actor, with dozens of stage direction and musical direction credits to his name, he has also served as director of several state theatres throughout the country.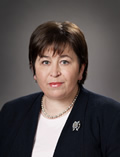 Tourism Minister – Stela Baltova (55)
Former economic affairs adviser in the diplomatic service, she later joined the foreign economic policy directorate of the Economy and Energy Ministry. Served as deputy chairperson of the State Agency for Tourism in 2007-2009.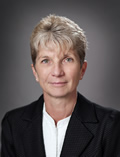 Youth and Sports Minister – Daniela Dasheva (55)
Former basketball player for the national team, she later got a coaching degree and joined the National Sports Academy as a lecturer, where she later became vice-rector in charge of the academy's international activities.
Comments
comments