Prosecutor-General: Sunny Beach shootout was turf war
The June 8 shootout at a beach bar in Bulgaria's Sunny Beach coastal resort which left an organised crime convict fighting for his life was prompted by a contest over earnings from crime, and not by a dispute over parking space, the country's Prosecutor-General said on June 17.
The statement by Sotir Tsatsarov contradicts claims by other officials, including Prime Minister Boiko Borissov and local police chiefs, that the shootout at the bar happened when a group entered to confront another group over a parking space incident.
The incident left Dimitar "Mityo The Eyes" Zhelyazkov with five bullet wounds. After several days in critical condition and having undergone life-saving operations, Zhelyazkov – who previously spent some years in jail after pleading guilty to heading an organised crime group – was reported to have regained consciousness on June 16. One of his bodyguards was shot dead and another was shot in the leg.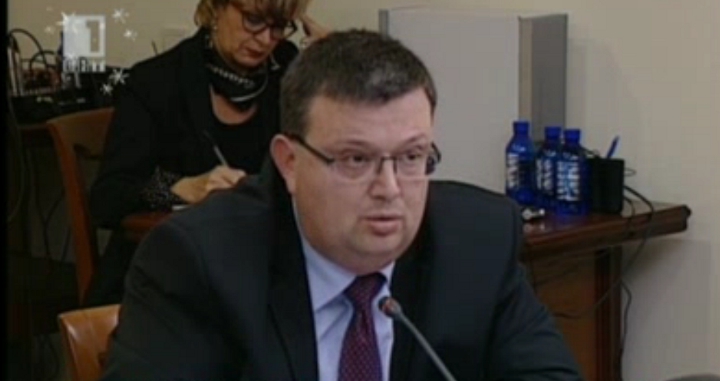 Tsatsarov told reporters in Bulgaria's Black Sea city Bourgas that two more people were facing charges in connection with the shootout.
Georgi Ivanchev and Radoslav Dimitrov are accused of the attempted murder of Zhelyazkov. They were arrested on the night of June 16.
Tsatsarov said that the case could not be described as a dispute over a parking space, but rather as a matter of a contest over income from criminal activity.
A team from the Prosecutor-General's Office, 25 operatives, 10 police and 15 experts are working on the case, Tsatsarov said.
He said that 84 witnesses had been questioned, there had been a number of examinations of the crime scene, and 15 search-and-seizure operations had been carried out.
Earlier, Todor Slavov was charged with the murder of Zhelyazkov's bodyguard Alexander Alexiev.
No one from Zhelyazkov's group has been charged because there was no evidence that they had opened fire.
Separately on June 17, the Interior Ministry issued its latest denial that any organised crime group in Bulgaria had political protection.
Meanwhile, Tsatsarov announced that an investigator, Ivan Hristov – who among other things was involved in an investigation into the 2001 murder of Zhelyazkov's wife, brother and a bodyguard, was under investigation by Sofia City Prosecutor's Office after it emerged that Hristov combined his judiciary work with owning a hotel that he also managed.
Hristov is currently in hospital. The National Revenue Agency initiated a full-scale tax audit of his hotel.
Tsatsarov said that such conduct by a member of the judiciary was unacceptable.
"And having been tolerated for so long at the local level, we areclearly showing that we will not tolerate it. Let the colleague heal, which I think will be very soon, and maybe you will learn more things," Tsatsarov said.
The Prosecutor-General said that after Zhelyazkov had been released from jail ("The Eyes" five-year sentenced ended in 2012) he had regained his place in legal and illegal activities.
"This, in many cases was not monitored. Let alone an investigation," Tsatsarov said.
Comments
comments