Bulgarian police continue high-profile operation checking night clubs, luxury cars and private security guards
Bulgarian law enforcement has been continuing a countrywide special operation focusing on night clubs, drivers of luxury 4x4s, and private security guards, according to an Interior Ministry statement on February 28 2016.
The Interior Ministry released a detailed statement of operations the previous night in Varna, Vratsa, Kyustendil, Pazardzhik and Sliven.
The first night of operations, on February 26, had been conducted in Sofia and a number of other cities and towns, and also was followed by a detailed statement, apparently as law enforcement sought to be seen as taking action following national indignation about an incident some days earlier on Sofia's Ring Road in which black-clad young men seriously assaulted a motorist and his spouse.
Caught on video that was distributed extensively on social networks and in the media, the incident prompted talks among the heads of Bulgaria's prosecutors and police about taking action against reckless and aggressive drivers of 4x4s – the latter seen as the trademark of "mutri", a slang term applied to gangsters who, among other things, flout the rules of the road.
The February 28 statement said that a total of 2517 and 403 places had been checked in the five cities and towns listed.
Fifty-four people were taken into 24-hour detention.
In Varna, 41 places and 166 people – including some known to the police – were checked.
Those arrested in Bulgaria's major Black Sea city included a 41-year-old at whose home quantities of heroin, amphetamines, hashish and Ecstasy were found, along with two electronic scales.
The ministry said that police had found 11 breaches of the law against minors in night clubs. Penalty documents had been handed to the parents of the minors.
In the city, traffic police checked 110 vehicles and found 88 violations of the Road Traffic Act. Three motorists had been penalised for drink-driving.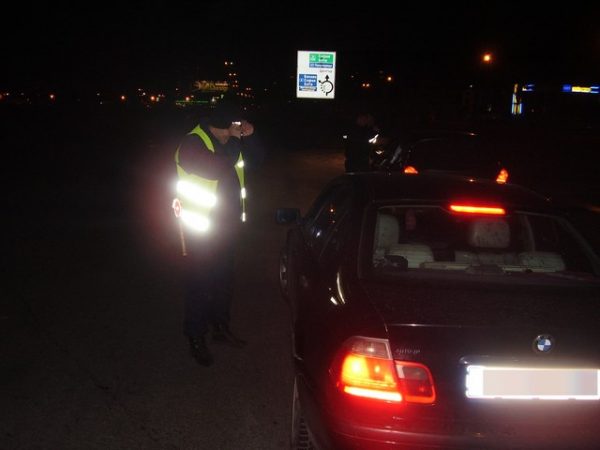 In police raids in Vratsa, a total of 441 people, 255 vehicles and 96 places serving liquor were checked.
Breaches of the law found included violations of Private Security Business Act, six motorists drink-driving, the arrests of two people in the village of Selanovtsi found illegally possessing antique items, four people arrested after breaking into a kiosk selling public transport tickets, and two people who – after their vehicle and private home in Byala Slatina were checked – were found to be in possession of marijuana.
The Kyustendil raids found seven motorists whose cars did not have road tax stickets, eight who were drink-driving, four people driving without a licence, a 40-year-old with a criminal record who was in illegal possession of ammunition, a stolen car, while a 42-year-old was arrested for the theft of a bicycle.
The Pazardzhik raids resulted in 12 busts, two for theft, four for possession of drugs, two for driving after consuming illegal drugs, and four for drink-driving, according to the Interior Ministry statement.
Other breaches established included 272 violations of the Road Traffic Act and two under the Foreigners Act. In Peshtera, someone was caught trying to pass counterfeit money in a gaming room.
In the town of Sliven, two people were arrested for resisting police in the performance of their duties, while various penalties were issued for breaking the law on identity documents, the Interior Ministry Act, the Road Traffic Act and municipal regulations, the Interior Ministry said.
Comments
comments