Bulgarian elections 2014: Provisional results after 97.2% of ballots processed
With 97.2 per cent of ballots processed, the Central Election Commission said on October 6 that Boiko Borissov's GERB party had 32.7 per cent, the Bulgarian Socialist Party 15.3 per cent and the Movement for Rights and Freedoms (MRF) 14.8 per cent.
Of the 18 parties and seven coalitions that stood in the elections, five others were elected to the 43rd National Assembly. These are: the Reformist Bloc with 8.9 per cent, the Patriotic Front with 7.3 per cent, Bulgaria without Censorship with 5.7 per cent, Ataka with 4.5 per cent and former president Georgi Purvanov's ABC with 4.2 per cent.
The final results, including the number of seats won by each of the eight parties and coalitions, are expected to be announced later this week. The names of the MPs in the 240-seat legislature would be announced within seven days of the end of the election day, allowing those candidates who stood for election in more than one electoral district to choose which one they would represent in the next Parliament.
Two parties that failed to make the four per cent threshold for election to the National Assembly will still get state subsidies because they got more than one per cent of the vote. The parties are Tatyana Doncheva's socialist splinter group Movement 21 (1.2 per cent) and the People's Voice (1.15 per cent).
A total of 131 590 Bulgarian citizens voted abroad (up from 115 464 in the May 2013 parliamentary elections), the Foreign Ministry said after the last polls abroad closed in the early morning Bulgarian time on October 6. The largest single turnout was in Turkey.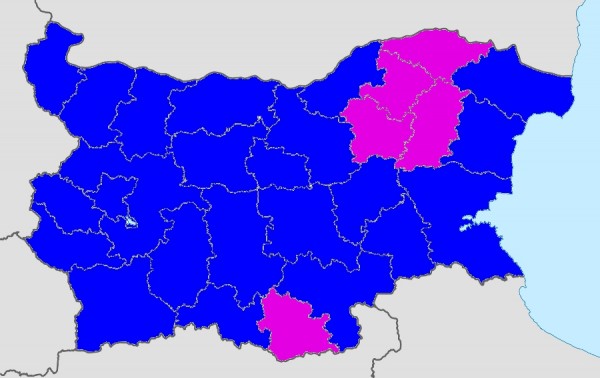 Comments
comments