Marc Quinn exhibition at Modern Art Gallery Sofia extended
The Marc Quinn exhibition, Internal Labyrinth, at the Modern Art Gallery Sofia has been extended until the end of January 2014.
The exhibition, which had been scheduled to close on January 20, brings together some of the works from the artist's most famous series, such as Siren – dedicated to Kate Moss, the Labyrinth series, and the Iris paintings.
"Internal Labyrinth" brings together the works of the most famous series of the artist as "Siren" – dedicated to Kate Moss , the series "Labyrinth", very interesting "Iris paintings", as part of the series "Moments of sunrise".
The exhibition includes Kate Moss on Gold and Kate Moss on Silver, original interpretations of the sculpture of Kate Moss from 1996.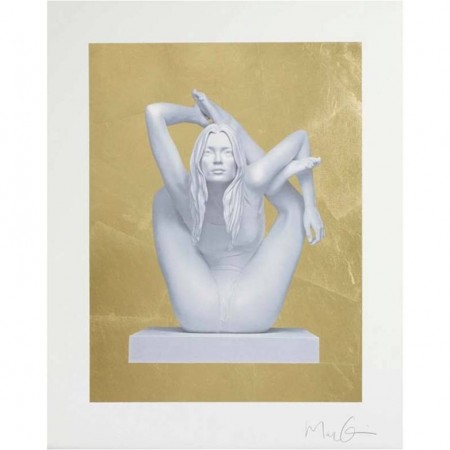 Quinn (52) is one of the most successful British modern artists, part of a group known as Britartists or YBAs – Young British Artists. He is well-known for his interpretation of Alison Lapper Pregnant (2005) and Self, a series of sculptures of his head made with his own frozen blood.
His works have found a place in some of the world's leading museums and galleries, from the Tate in London, to – among others – galleries in Milan, Moscow and Venice.
The Modern Art Gallery Sofia is at 10 Oborishte Street in the Bulgarian capital city.
Comments
comments