Bulgaria's former FM, Nikolai Mladenov, appointed as UN Special Representative for Iraq
United Nations Secretary-General Ban Ki-moon has appointed Bulgaria's former foreign minister Nikolai Mladenov as his Special Representative for Iraq and Head of the United Nations Assistance Mission for Iraq (UNAMI).
Mladenov has extensive experience in public service. As Bulgaria's foreign minister, from January 2010 to March 2013, he led his country's diplomatic engagement with a large number of partners, including in the Middle East. Before serving as foreign minister, Mladenov was minister of defence, from July 2009, and before that, he was a member of the European Parliament, including its foreign affairs committee and the Delegation for Iraq.
Mladenov has held several positions in the inter-governmental and non-governmental sectors, including at the World Bank, the National Democratic Institute and the International Republic Institute.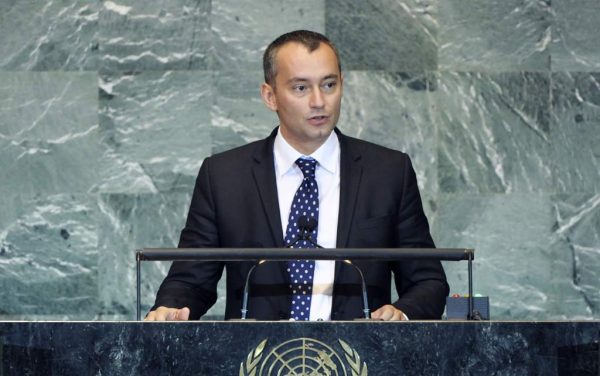 He will replace Martin Kobler of Germany. In a statement issued by Mr. Ban's spokesperson, the Secretary-General expressed his gratitude for Kobler's dedicated service and leadership of UNAMI, the UN News Centre said.
Established in 2003, UNAMI is mandated to advise and assist the government and people of Iraq on a number of fronts including advancing political dialogue and national reconciliation, assisting in the electoral process, facilitating regional dialogue between Iraq and its neighbours, and promoting the protection of human rights and judicial and legal reform.
Comments
comments