Bulgaria's political crisis and the next election: Who will win?
Call it an emotional reflex, a calculated political gamble, a calling of a bluff or a step taken in panic, the decision by Boiko Borissov to cut short his government's term to precipitate early elections has put a huge question mark over the future of the country.
Announcing the resignation of his government in Parliament on the morning of February 20 2013, Borissov pointed to the nationwide protests that had seen an incident of violence the night before and his view that he could do nothing more to meet the demands of the protesters as the reason to seek what he called a "new credit of confidence".
Among the various reasons offered by political foes and supporters for the resignation decision – announced less than 24 hours after a bellicose Borissov told a news conference that he would fight on "to the end" probably the one that comes closest is that he wanted to cut his losses and regain the initiative.
Because it is precisely initiative that the strongman of Bulgarian politics has been losing, not at a single stroke, but through a myriad of incidents.
Borissov came to power in July 2009 on promises to solve the country's serious shortcomings in dealing with organised crime and corruption and to lead the country out of the dangerous depths into which the global financial crisis threatened to plunge it.
To take the second first, Borissov's administration – in particular Finance Minister Simeon Dyankov, currently spinning on fortune's wheel after he was forced to resign and then attempted, futilely, to withdraw that resignation – has succeeded in maintaining a rigid policy of fiscal stability. Bulgaria has toughed out the crisis vastly more successfully than other countries, notably its southern neighbour Greece. But it has failed to make any significant inroads in job creation and that, in turn, has been a contributing factor the huge turnout for recent protests.
As to organised crime and corruption, there have been rote messages from the European Commission and other Western partners about "progress made but much remains to be done". The "political will" of Borissov's government to act against organised crime has been praised but significant convictions of organised criminals are few, and the headline-making attempted assassination of drug gang leader Zlatko "Baretata" Ivanov outside a Sofia court a few weeks ago hardly reinforces attempts to portray Borissov's government as serious about dealing with organised crime as a whole.
Going viral
The list of unedifying incidents reflecting badly on Bulgaria – and thus the ones most eagerly picked up by international media – is a not inconsiderable one.
Among the most recent was the incident involving the pointing of a gas pistol at Ahmed Dogan, long-standing leader of the opposition minority Movement for Rights and Freedoms, at a party congress in Sofia. Stripped of context, the bizarre incident, video of which went viral on the internet, served stereotypes of Bulgaria as a wild Balkan country. The shooting of "Baretata" not long afterwards did not help.
In the case of the Dogan incident, it took about two days for Borissov to emerge with a reaction, odd behaviour for a man who built a career on carefully-crafted relations with the media and strategically delivered soundbites. Borissov found himself lampooned on the internet as the recent electricity price protests got underway, with detractors in social networks demanding to know where he was.
Domestically, the strong line taken by the Borissov government against the Belene nuclear power station project, a Russian-linked plan dear to the hearts of the opposition socialists, exposed the government to a counter-campaign that ended in the seriously costly and pointless debacle that was the January 27 national referendum.
Add to that the succession of appointments to important official positions that have ended in fiasco as the nominees were exposed as incompetent, unqualified or had question marks surrounding some of their private business dealings, and the image of Borissov as decisive and in control was damaged.
In the face of these issues, infrastructure development (meaning the building of inter-city highways, Borissov's pet project), fiscal stability, a long list of sensible and sustainable foreign policy initiatives, and some other achievements of the government have not proved enough to thwart those who organised the protests, which evolved into being about discontent as a whole.
With enemies like these
Opinions are divided about whether Borissov's GERB continues to lead in the opinion polls or not.
Recent polls have suggested that Borissov has lost ground to the opposition socialists, meaning that he has shed popularity rather than that they have gained it.
No poll approaching respectability has been released since the electricity protests began, but there was one that suggested that Sergei Stanishev's socialists were now in the lead.
The socialists, who have been campaigning for early elections, hardly seemed thrilled when Borissov made his dramatic gesture on February 20.
As currently the largest opposition party, the socialists have the best chance of coming up with a governing coalition if disillusionment with the Borissov administration really does carry through to elections.
One of his best chances, however, is the socialists' own lack of credibility, and not only in government. Towards the end of their term, the Stanishev administration seemed uncomprehendingly, dumbly mesmerised as the global financial crisis loomed. Inert as the giant wave grew, their stated responses seemed as idiotic and fatuous as describing the crisis by telling the story of the three little pigs.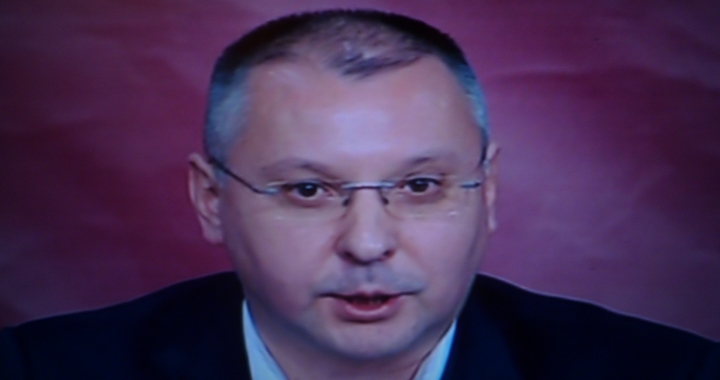 In opposition, the socialists have come up with no real policy alternatives and instead, between losing elections to Borissov – his ruling party has won not only parliamentary but also presidential elections as well as those in all major municipalities – devoted their energies to resolving internal party battles. The socialists have no few goofs of their own, such as Stanishev recently responding to the investigation into the Bourgas Airport July 2012 terrorist attack finding the trail leading to Hezbollah's military wing by saying that this conclusion could endanger the national security of Bulgarians. It was a statement similar to an American saying after December 7 1941 that Washington should do nothing that might alienate Japan, and it was surprising that Borissov's government's spinmeisters let it go so easily.
Just a few days before the resignation of Borissov's government, Stanishev spoke at a BSP congress, promising – among other things – the creation of 250 000 jobs, increases in pensions and minimum wages. And, of course, restarting the Belene project. His silence on where the money would come from, how it would be spent and for that matter, just how the jobs would be created went largely unchallenged.
Still, the socialists have a great advantage over most other parties – a party structure crafted and refined over years in every corner of Bulgaria, in part a legacy from its Bulgarian Communist Party ancestry. However unsustainable its election promises, themes such as higher pensions will appeal to Bulgaria's ageing demographic.
Ultimately, if Borissov hopes for victory, he will need a coherent and memorable set of messages on just what it is he can say his government has achieved. He will need more than reverting to his default message, of attacking the worse-than-mediocre record of the socialist-led government from 2005 to 2009.
Because for all major parties, against a background that the protests also may be read as signalling disillusion with all of Bulgaria's politicians, a scenario that cannot now be written off is a hung parliament and a prolonging of political theatre that does nothing for the lives of ordinary Bulgarians.
And that will mean that no one will win.
Comments
comments