Bulgarian National Assembly votes third Boiko Borissov government into office
Bulgaria's unicameral Parliament, the National Assembly, voted Boiko Borissov's GERB-United Patriots coalition government into office on May 4 2017.
The vote to make Borissov Prime Minister was 133 in favour, 100 against, with no abstentions.
The vote to put the third Borissov government into office was 133 in favour, 101 against.
The voting took place after, on April 27, head of state President Roumen Radev handed Borissov a mandate to form a government, following GERB having won 95 out of 240 seats in Parliament in the March early parliamentary elections.
The votes in favour came from GERB, the United Patriots and Vesselin Mareshki's Volya party.
Speaking before the vote, Borissov said: "We are at a historic moment for the world and Europe, our country needs responsibility, security, better present and a successful future".
Borissov said that the country would continue on its road to Euro-Atlantic integration.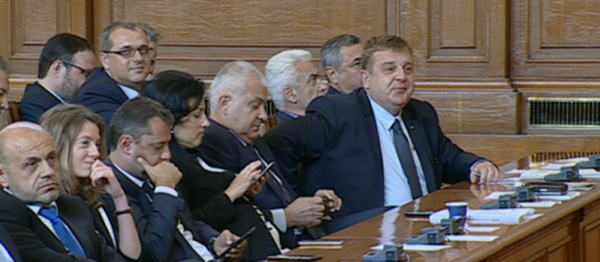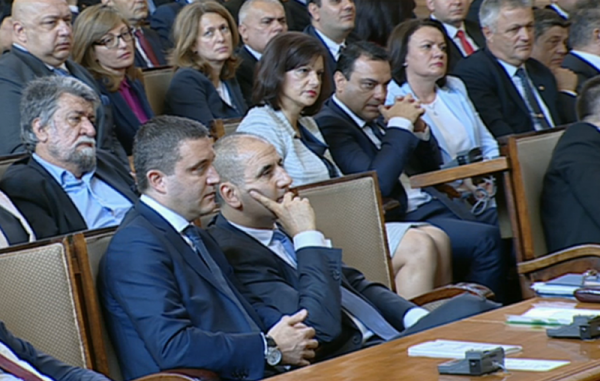 He thanked the Ognyan Gerdzhikov caretaker government, which had been in office since January 27, for everything that it had done regarding the Bulgarian presidency of the European Union, due in the first half of 2018.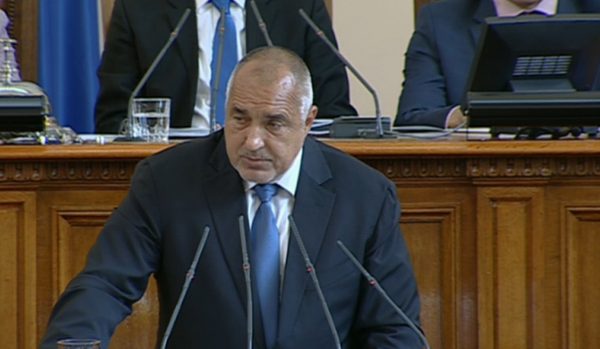 Borissov said that GDP would reach 120 million leva, monthly salaries reach a 1500 leva average and 650 leva minimum. Social benefits would be linked to employment.
Kornelia Ninova, leader of the Bulgarian Socialist Party – the second-largest parliamentary group, with 80 seats – said that her party would be voting against the Borissov government.
Ninova said that this was because of serious differences between her party and that of the coalition on issues such as the economy, poverty, education, and because the governance programme was a departure from the coalition partners' election promises, and what she called "uncertainty in Bulgaria" that she said was enshrined in the coalition agreement.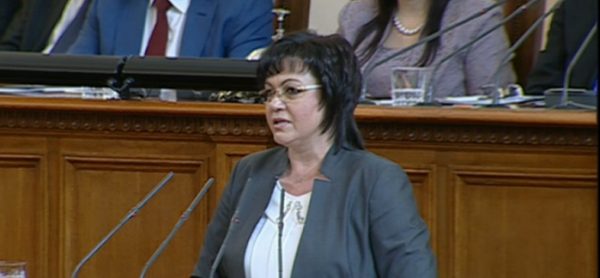 Turning to the nationalist United Patriots, she congratulated them on "growing from Bulgaria out of the EU and Nato, to 'continuing unceasingly on the road to European integration'."
Ninova said that she doubted that the United Patriots would return to a future parliament, and she doubted that this government would serve a full term.
Movement for Rights and Freedoms leader Mustafa Karadaya, whose group is Parliament's fourth-largest, also said that his party was voting against the government, underlining its objection to the presence of ultra-nationalists.
For the second time, GERB had chosen a coalition that would not result in stability and reforms, he said.
Karadaya said that Borissov's GERB would pay a high price for its irresponsibility in forming this coalition government. "It will be a difficult term for GERB, but worse, it will be difficult for all Bulgarian citizens and democracy".
The leader of the smallest group in Parliament, Volya's Vesselin Mareshki, confirmed that his MPs would vote for the Borissov coalition government, but would allow it "not one single day of tolerance" and would watch "with a magnifying glass" the work of every minister and whether they were working in the name of the interests of the Bulgarian people.
Mareshki, addressing himself to Borissov, told him that he was someone who not only had the chance to be Prime Minister for the third time, but to go down in history as a successful Prime Minister.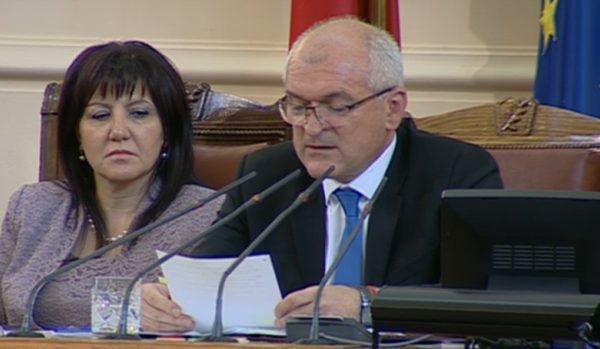 Earlier, speaking on entering the National Assembly building, President Radev said that he hoped that there would be continuity in security, foreign policy, and that cohesion policies would be included as a priority.
"It is too early for assessments, we have not seen the governance programme of this government. I wish it success," Radev said. The most important criterion is the work accomplished, he said.
/Politics
Comments
comments