Bulgarian Prosecutor-General: Sunny Beach is a 'state within a state'
Bulgaria's Prosecutor-General Sotir Tsatsarov has described the Black Sea resort of Sunny Beach, site of a June 2016 shootout that left one person dead and one critically injured, as a "state within a state".
In the shootout, Dimitar "Mityo The Eyes" Zhelyazkov was critically injured and one of his bodyguards killed and another injured.
The incident, the first of its kind in Bulgaria for a number of years, caused a local media and political uproar and drew coverage in the foreign media. Bulgaria's authorities responded to much-publicised tax and police checks in the resort.
Tsatsarov, speaking in a July 12 interview with local Nova Televizia, said that the very functioning of the Sunny Beach complex creates conditions for crime.
"Sunny Beach is a sort of economic and administrative state within a state," Tsatsarov said, describing it as a place attractive to anyone who wanted to earn income illicitly.
There were groups about which there was evidence that they operated in ski resorts in winter, and in Sunny Beach in summer, he said.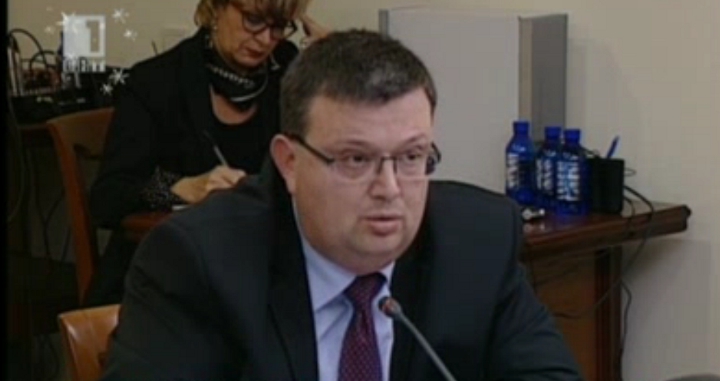 "This is a matter of a war for territory, a war for control of trade," Tsatsarov said. The war, he said, was over taxi ranks, places to sell ice cream "and everything else".
The state should take up its rightful place, he said, adding that what was going on was brazen crime.
Initially, police and government figures claimed that the shooting involving "The Eyes" had been a dispute over a parking place outside the beach bar where the shooutout happened. Later, Tsatsarov and others said that it had not been about parking, but a territorial dispute over control of the proceeds of crime.
Tsatsarov denied allegations that prosecutors and police acted against one group but provided an "umbrella" to others.
Commenting on the case of state investigator Ivan Hristov, dismissed in connection with allegations of being close to "The Eyes" and of running businesses incompatible with his official duties, Tsatsarov said that Hristov had been accused of using his official position to obtain unlawful benefits for the development and carrying out of private businesses – hotels, restaurants, mobile phone repair services.
"A man who is engaged in such activities cannot in parallel carry out the functions of an investigator," Tsatsarov said.
Separately, in media interviews, Hristov has denied any form of wrongdoing and has said that he was being targeted for the sake of specific interests.
Comments
comments