Sofia appeal court upholds bail for Ataka's Siderov and Chukolov
The Sofia Appellate Court on November 24 upheld a City Court ruling releasing Ataka leader Volen Siderov and MP Dessislav Chukolov on 6000 leva (about 3068 euro) bail each pending their trial on charges of hooliganism.
The Sofia City Prosecutor's Office had appealed against the Sofia City Court order on November 18 to release Siderov and Chukolov on bail following their arrest a few hours earlier. Sofia City Court said that their arrest had been unlawful, saying that they were not flight risks and there was no evidence they would commit further crimes while out on bail.
Siderov and Chukolov are facing charges in connections with various incidents in central Sofia. Bulgaria's Parliament earlier agreed to a request by the Prosecutor-General to remove their immunity as MPs from prosecution.
Following a confrontation in October when Siderov and Chukolov intruded on students at the National Academy for Film and Theatre Arts in Sofia, Siderov faces charges of hooliganism and coercion, the latter charge arising from him allegedly having wrestled away a student's mobile phone, while Chukolov is charged with hooliganism. Both deny wrongdoing.
At the November 24 hearing at the Sofia Appellate Court, prosecutors – who sought an order arresting Siderov and Chukolov – presented to the court documents from 2011 and 2013 that they said showed that Siderov was capable of committing further crimes.
Defence counsel for Siderov asked the court not to accept the documents, saying that they were not related to the pending trial.
Separately, a trial of Siderov on charges of assault and hooliganism arising from a January 2014 incident at Varna Airport has been continuing. Siderov and Chukolov are also to face trial over an October 2015 incident in which they were involved in a late-night confrontation with owners and shop assistant at an alcohol and cigarette shop in Sofia.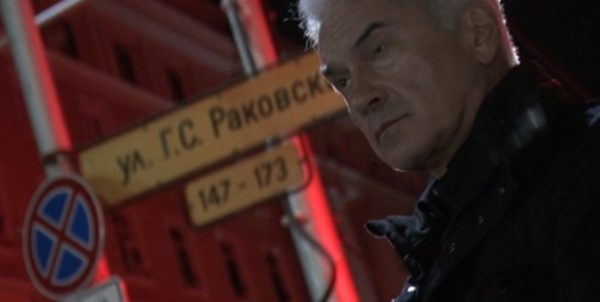 Comments
comments