Bulgaria's Plovdiv has longest pedestrian zone in Europe – mayor
Bulgaria's second city Plovdiv now boasts the longest pedestrian zone in Europe, beating previous record-holder Copenhagen, according to mayor Ivan Totev.
After the formal opening of the latest stretch of Plovdiv's pedestrian zone, the total length comes to 1750 metres, Totev said. The pedestrian zone in the Danish capital is 1500m.
In the past two years, a total of 15 000 sq m of new paving has been laid in the pedestrian zone.
The renovation project has cost 715 000 leva, covering the replacement of underground infrastructure, paving, new street lighting and the building of a new children's playground.
The renovation of the pedestrian zone has breathed new life into the urban area at the centre of Plovdiv, Totev said.
Plans are to renovate main streets in Plovdiv's Kapana area and there are proposals to further extend the pedestrian zone
Totev said that the pedestrianisation project so far, "distinguishes Plovdiv from the other cities in Bulgaria, as well as in the world".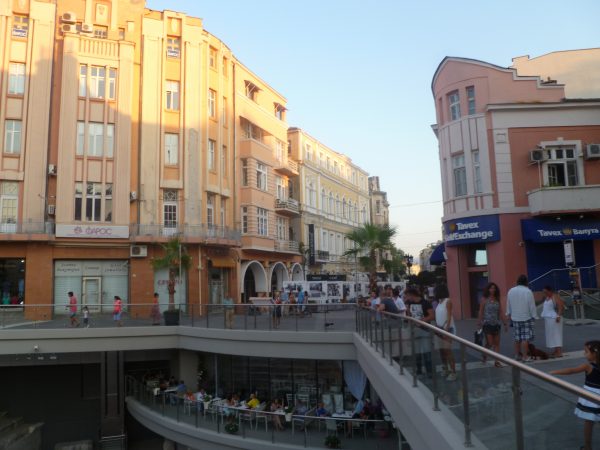 Plovdiv's pedestrian zone was begun in the 1970s and has undergone changes under a succession of mayors.
(Photos: Clive Leviev-Sawyer)
Comments
comments