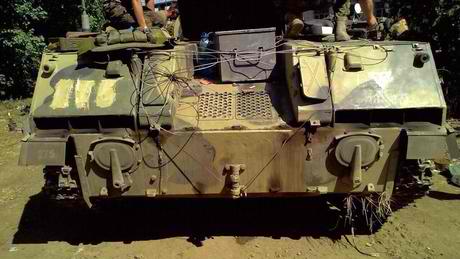 Ukraine received new evidence of Russian soldiers fighting on its territory when the army captured two armored personnel vehicles on August 20, which carried many valuable – and incriminating – documents.
The vehicles were seized near the village of Lutuhine, 18 kilometres from Luhansk. The men carried IDs showing that they are paratroopers of the Pskov division's airborne brigade No 74268.
Andriy Lysenko, the spokesman of the National Security and Defense Council, said at the briefing on August 21 that it was a "full range of papers – from driving licences to military documentation."
"There was a personal tablet of Lieutenant Popov, the platoon commander of the guard, among the belongings," Lysenko said.
For the full story, please visit The Kyiv Post.
(Main photo: One of two Russian APCs captured by Ukraine near Luhansk)
Comments
comments