Many thousands join November 10 anti-government 'March of Justice' in Bulgaria
Many thousands joined in the anti-government "March of Justice" in capital city Sofia, in solidarity with protesting students at the country's universities and in support of continuing demands for the resignation of the Bulgarian Socialist Party government, fresh parliamentary elections and thorough political reforms.
The November 10 2013 demonstration was held on the anniversary of the 1989 ouster of Bulgaria's long-time communist dictator Todor Zhivkov, the event seen as the beginning of the country's transition towards democracy.
Anti-government protesters marched from Sofia University, past Parliament to the Cabinet office, and within other areas of the central part of the city.
There were chants of "resign!", "red rubbish" and booing directed at the government offices used by the BSP government since the May 2013 elections.
Apart from the several thousand participants, those who turned out at the rally included prominent academics, actors and musicians who support the anti-government protests that have continued since the Delyan Peevski national controversy in mid-June.
A large police presence accompanied the protests.
The same day was scheduled to see a 5pm concert by musicians backing the protests.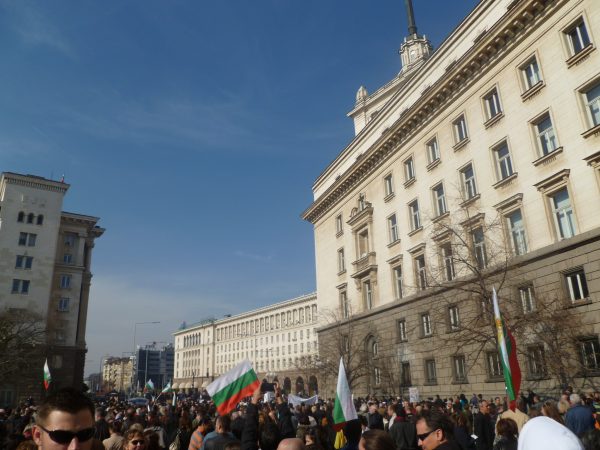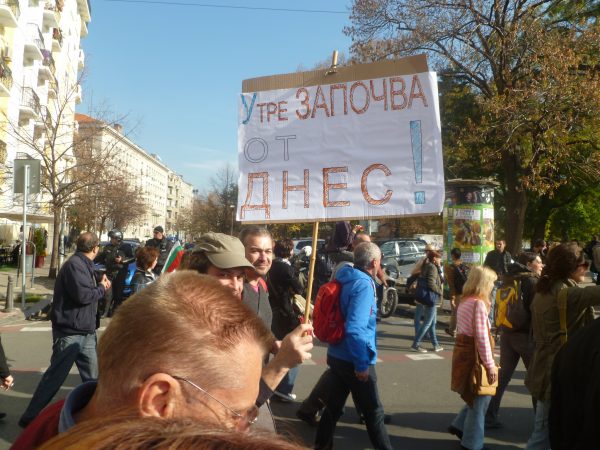 (Photos: Clive Leviev-Sawyer and Joana Levieva-Sawyer)
Comments
comments