Protest in Sofia against Peevski, and a few other things besides: Photo Gallery
A crowd of several thousand gathered in Bulgaria's capital city Sofia on June 15 at the second day's protest against Delyan Peevski being elected by the Bulgarian Socialist Party and Movement for Rights and Freedoms as head of the State Agency for National Security – and although Peevski's withdrawal from the post had been announced soon before, protesters went ahead, repeatedly chanting calls for the government to resign.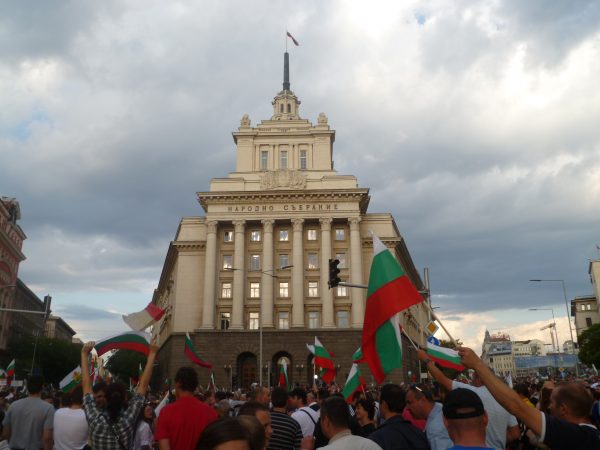 From the crowd outside the Cabinet office building, the calls were a mixture of specific rejection of the current Bulgarian Socialist Party-Movement for Rights and Freedoms government, while others were a rejection of the political establishment as a whole. "Mafia!" was a particularly enthusiastic chant.
Organised on social network Facebook, the protest drew a range of people and had no particular political party's identity. In sharp contrast to the protests of early 2013, mobilised around high electricity prices, the June 15 protest lacked the choreography and the orchestrated exhortations of those weeks – perhaps a sign of greater spontaneity.
A popular image was that likening Peevski to a pig. Another striking image was that of a hanging in effigy of an "octopus" straw man – a reference to ubiquitous behind-the-scenes influence of organised crime – with the words "do not anger the people" inscribed on the upper beam of the gallows.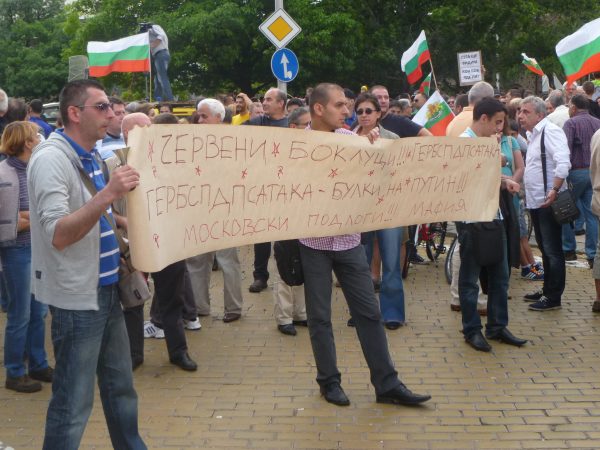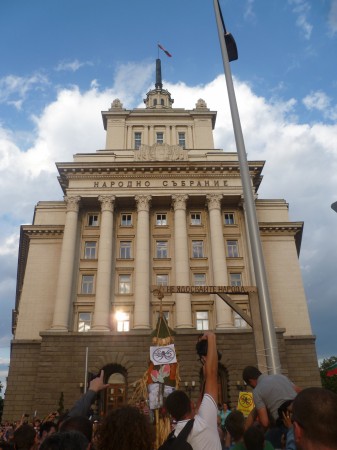 (Photos: Clive Leviev-Sawyer)
Comments
comments