Military assisting in snow-blocked areas, head of Kurdzhali road management fired
Military vehicles and personnel were continuing to assist in rescue and recovery efforts in areas of Bulgaria's Rhodope mountains in deep trouble because of the massive snowfalls of recent days, Bulgaria's Defence Ministry said on March 10.
Members of the 101st Alpine Battalion were using a snow blower and other equipment to clear the road between the villages of Smilyan and Kiselchevo, another group was clearing the area around a home for the elderly in Rovino and was to help electricity distributor EVN to restore a high-voltage power pole in Tikale in Smolyan municipality, the ministry said.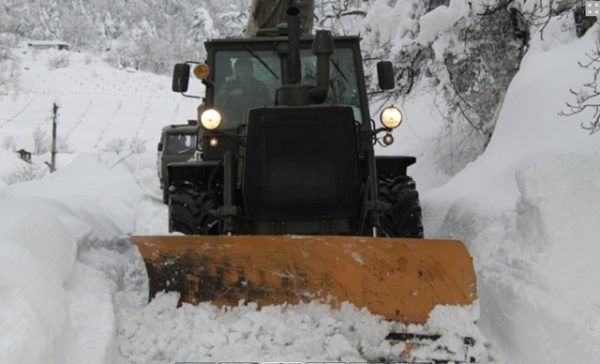 The previous day, members of the battalion were involved in road-clearing operations and rugged-terrain vehicles were used to deliver bread and other food where roads were impassable for other vehicles.
Personnel from other units had been employed in similar operations elsewhere in the region.
On March 10, Kurdzhali regional governor Iliya Iliev announced the dismissal of the regional director of road management, Orhan Ibrahim, for inadequate performance in the face of the snow crisis.
Ibrahim's dismissal came after, on March 7, Regional Development Minister Liliyana Pavlova inspected work in snow-hit areas and said that road management bosses would face severe penalties if they under-performed. Pavlova singled out Ibrahim for lack of control over the work of snow-removal companies with which he had signed contracts.
Tsveta Karayancheva, an MP for ruling party GERB, alleged that Ibrahim had "slept through the day" and had been tardy in mobilising equipment.
Bulgarian-language website Mediapool noted that Ibrahim had been appointed at the time of the Bulgarian Socialist Party-Movement for Rights and Freedoms 2013/14 cabinet.
The Road Infrastructure Agency said on March 10 that no other regional road department executives had been fired.
(Photos: Bulgarian Defence Ministry)
Comments
comments