Bulgarian PM pushes gas hub idea at energy conference in Sofia
Bulgaria is one of the European Union countries that has the most interest in the security of energy supply and diversification of sources, which is why the government is working hard to implement key projects that will allow Bulgaria to access secure gas supplies at competitive prices, Prime Minister Boiko Borissov told an energy conference in Sofia on February 9.
The high-level conference, attended by EU officials and energy ministers of Central and Eastern European countries, was called by Borissov to discuss the building of gas connections in the region.
Participants were scheduled to include European Commission Vice-President in charge of Energy Union Maroš Šefčovič  and Commissioner for Climate and Energy Miguel Canete, as well as the energy ministers of Austria, Bulgaria, Croatia, Greece, Hungary, Italy, Romania, Slovenia and Slovakia.
Opening the conference, Borissov said that that Bulgaria's goals were in line with those of the European Energy Union.
He said that in winter 2008, Bulgaria had been the worst-affected country when Russia cut gas deliveries through Ukraine to Europe.
Since then, Bulgaria had been determined not to allow a repeat of this risk, Borissov said.
For Bulgaria, the construction of gas interconnectors with neighbouring countries Greece, Romania, Turkey and Serbia, as well as development of its own gas fields on the Black Sea shelf were priorities, Borissov said.
He said that every project should be examined in line with the European legislation because this guaranteed competitive power, low prices for end-users and security of supply.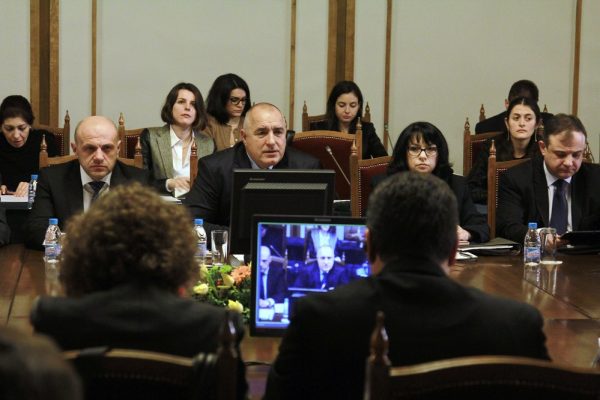 Borissov again pushed his idea of Bulgaria as a gas hub, saying that thanks to its geographical location, Bulgaria had the potential to be a distribution centre for South Eastern Europe and the EU.
"We have a well-designed national gas distribution network, a gas depot and own gas and oil reserves, which are being developed at the moment. These are just some of the advantages and opportunities Bulgaria offers," Borissov said.
Bulgarian Energy Minister Temenuzhka Petkova expressed confidence about getting European support for the building of a gas hub in Bulgaria.
In an interview with local media ahead of the conference, Šefčovič  said that it was more important than ever to seek ways to increase cross-border gas flows.
The Sofia conference should analyse the situation in the region and, at the same time, make it clear how the establishment of a gas hub in Sofia would fulfill these conditions, he said.
Given that the EU imports close to half a billion leva worth of gas, electricity and coal ever year, it needed energy independence, Šefčovič  was quoted as saying.
Comments
comments