Bulgarian customs officers seize 2356 litres of illegal rakiya – from two monasteries
Bulgaria's Customs Agency has confiscated 2356 litres of illegal rakiya – the country's traditional distilled spirit – from the Bachkovo and Troyan monasteries.
The agency said that the rakiya, lacking the excise labels required by law, was found during routine inspections.
At the Troyan monastery, which sells alcoholic products, customs found 1500 litres of the brandy in plastic bottles and other containers, as well as 372 half-litre bottles of rakiya. All lacked labels certifying that the statutory tax had been paid.
Troyan monastery is in the northern part of Bulgaria in the Balkan mountains, dates back to the 16th century and is the country's third-largest monastery.
Troyan's monks told the customs agents that the rakiya was not intended for sale, but as gifts.
At Bachkovo monastery, customs officers found 360 0.75-litre bottles and 400 litres of draft rakiya without excise labels.
Bachkovo monastery, an 11th-century Bulgarian Orthodox Church establishment in the Assenovgrad municipality in Plovdiv province, said that the alcohol was donated by individuals.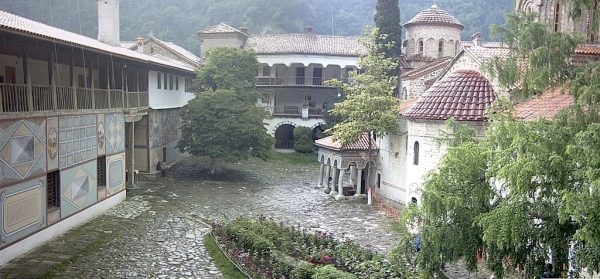 In a statement, the Customs Agency cited Bulgaria's Excise Duties and Tax Warehouses Act as prohibiting the possession, transfer, transport, supply and sale of alcoholic beverages without excise labels when these are required by law.
Excise stamps must be affixed to all bottled alcoholic drinks over 15 vol.
Individuals are allowed to possess bulk alcohol, provided that this has been produced in a special small distillery and the individuals are able to show documentation that the alcohol excise has been paid, the Customs Agency said.
(Main photo: Clive Leviev-Sawyer)
/Panorama
Comments
comments