Bulgarian political crisis: Borissov's party refuses to support a new government in current Parliament
The parliamentary group of Boiko Borissov's centre-right GERB party decided on November 30 that it would not support any attempt to form a government on the basis of the current National Assembly, group leader Tsvetan Tsvetanov said.
Tsvetanov said that Borissov had been told of the decision, taken at a special meeting, and would comply with the will of his MPs.
The GERB parliamentary group leader said that the party could not comply with policies that were inconsistent and did not correspond to its overall model for the development of the state.
"We do not think in the format of the 43rd National Assembly there is a political force that can accept the mandate to form a cabinet, because of all these differences," Tsvetanov said.
He said that the parliamentary group's decision on the matter was the "last and final" one.
"We think the most correct conclusion is to go to early elections," Tsvetanov said.
The GERB parliamentary group decision is in direct contradiction to hints given by Borissov on November 29, after a meeting of the Consultative Council on National Security, that his party might support a government assembled by the nationalist Patriotic Front or the centrist Reformist Bloc, should either be offered an exploratory mandate by President Plevneliev.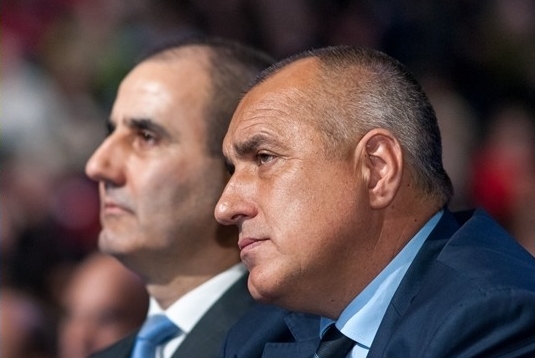 Earlier on November 30, Patriotic Front co-leader Valeri Simeonov said that his group was already holding informal conversations with most other parliamentary groups on possible support for a government to be elected in this Parliament, thus averting early parliamentary elections in spring 2017.
To reach the minimum threshold to vote in a government – 121 out of Bulgaria's 240 MPs – the initiators would have to have the support of one or more of the larger parliamentary groups and a collection of the smaller ones.
GERB will be offered an exploratory mandate on December 2, but Borissov has said repeatedly that his party will refuse it. The second-largest group, the Bulgarian Socialist Party, will subsequently be offered a mandate, but also has been insisting that it will refuse it and wants early elections.
GERB's refusal to back a PF or Reformist Bloc attempt at forming a government largely sinks the possibility before it even arises.
/Politics
Comments
comments