Construction of 27M leva 'Bulgarian Louvre' project starts
Building of the 27 million leva National Museum Complex in Sofia, better known by its colloquial title of the "Bulgarian Louvre" started on September 26 2012 at a ceremony attended by Cabinet ministers and senior municipal officials.
The complex is being built with the help of funding from the EU's Regional Development Operation Programme for 2007 to 2013.
The launch event was attended by Culture Minister Vezdhi Rashidov, Regional Development and Public Works Minister Liliana Pavlova, National History Museum director Bozhidar Dimitrov and Sofia mayor Yordanka Fandukova.
The building was designed by architect Yanko Apostolov and Glavbolgastroy is to construct it.
According to the Ministry of Culture, the "Bulgarian Louvre" will have large exhibition spaces, rooms for visiting exhibitions, an art restoration facility and a storehouse for materials, along with studios, adding up to 21 000 sq m. The museum's courtyard is to feature a large sculpture park.
The complex is being constructed in an area close to Vassil Levski Boulevard, Moskovska Street, February 19 and Oborishte Streets, with the "Bulgarian Louvre" to be housed in a revamp of a building formerly used by the Technical University of Sofia. This area currently accommodates the National Foreign Ar tGalleryand also will house a storage facility for the collection of the National Gallery of Art.
Speaking after taking part in the launch ceremony, Rashidov said that the National History Museum would move from its current location in Boyana into the Tzum (Central Department Store) building in central Sofia.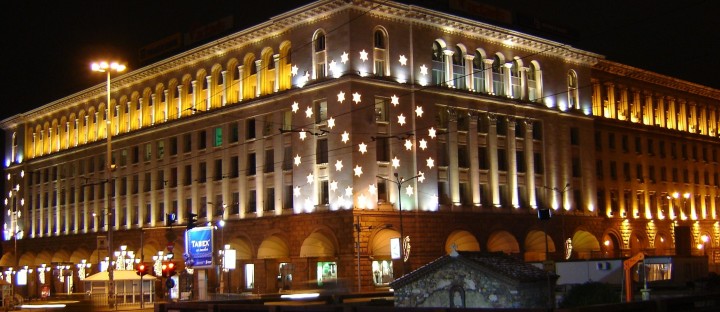 Rashidov referred further inquiries about the move to the Prime Minister and ministers of finance and of the economy. Prime Minister Boiko Borissov did not say how much the move, and the conversion of Tzum to house the National History Museum, would cost.
As Bulgarian-language website Mediapool reported, the idea of moving the National History Museum into the Tzum building is not new, but previously has been rejected by Tzum's owner, Plovdiv business person Georgi Gergov.
Comments
comments