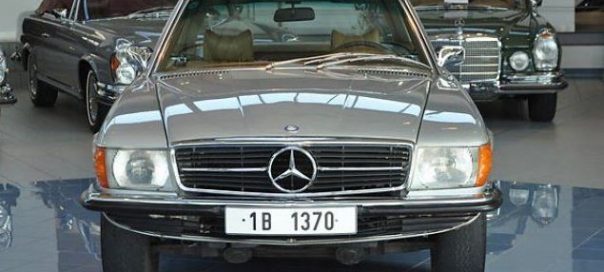 Note: This is not an ad. Nor is it a paid article. This piece is supposed to entertain car enthusiasts.
Nicolae Ceaușescu was the most brutal communist dictator in the Soviet Bloc. He would rather have his people starve that lose an opportunity to export vegetables. His secret police, Securitate, was one of the most brutal ones in the world. After ordering security forces to fire on demonstrators in Timisoara in 1989, he was caught, tried and executed.
As opposed to his people, Ceaușescu lived in luxury. This included his fleet of expensive cars. one of those is now on sale in Germany, a Mercedes 350SL, with hardly any kilometres under its belt.
According to the owners, a specialized dealership for classic Mercedes vehicles, this particular Mercedes was purchased, since the proceeds were needed for a charity project. Now they want 80,000 Euro for the vehicle, which is almost like new.
This coupé with a 200 horsepower engine was driven only 17,500 kilometers during the 47 years since it was manufactured. It has a stick shift and a very luxurious leather interior. Just looking at it makes enthusiasts feel like driving it right now.
The question is: Would it feel good or bad to drive a classic Mercedes, which used to be owned by one of the most brutal dictators on Earth? This aspect definitely increases the price. At the same time, hardly anyone else offers any 1973 350SL's, which are like new.
Comments
comments